Experience unparalleled luxury.
An Exclusive Promotion for 4-Star Golden Circle, Executive and above Leaders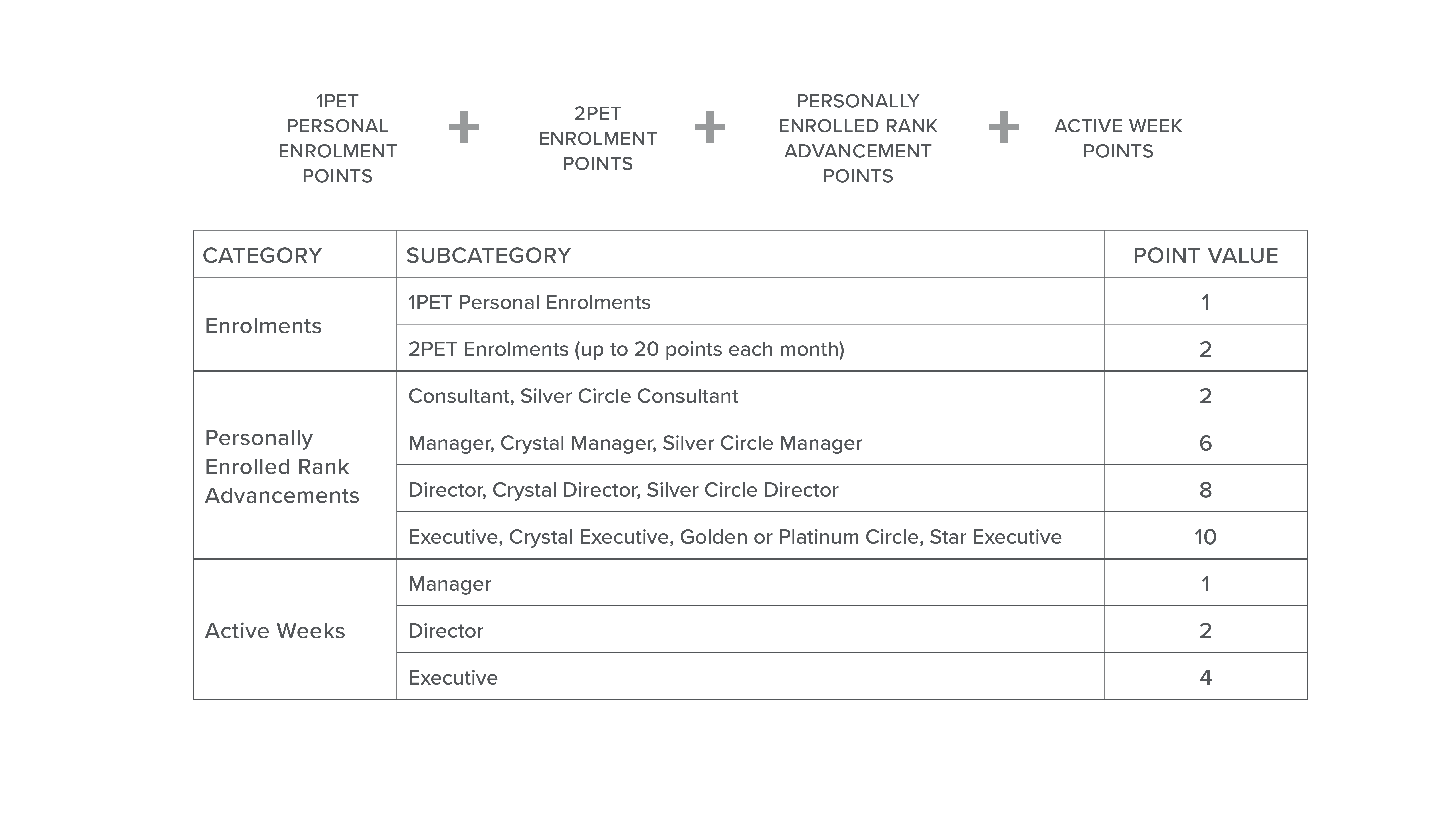 Leader in Action Qualifying Terms
Personal enrolments (1PET) and 2PET enrolments must have a minimum of 100BV or more.
A maximum of 20 points can be earned per month in the 2PET Enrolment Points category.
Personal sponsors can earn multiple points for Personally Sponsored Associates who rank advance more than once in a month.
Platinum advancements cannot be awarded points for a lateral move into the Platinum category.
Original positions and reentry accounts will be combined for Leader in Action point totals.
If a Member does not score points in all four categories in a commission month, they will not receive points for that month