Love the IsaBody Challenge?
Grab your mates and complete your challenges together! Create your own accountability partners and work together to smash your health goals!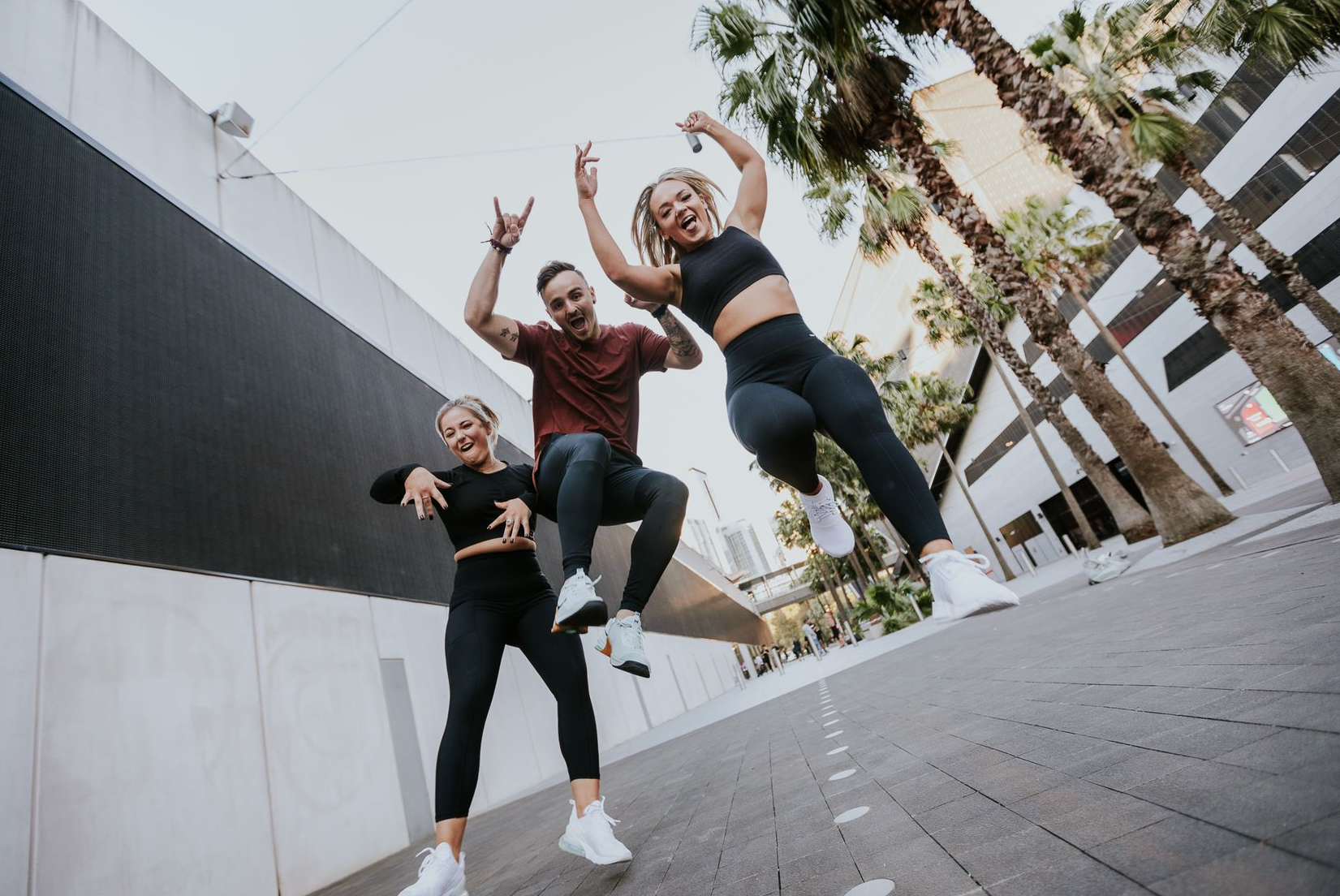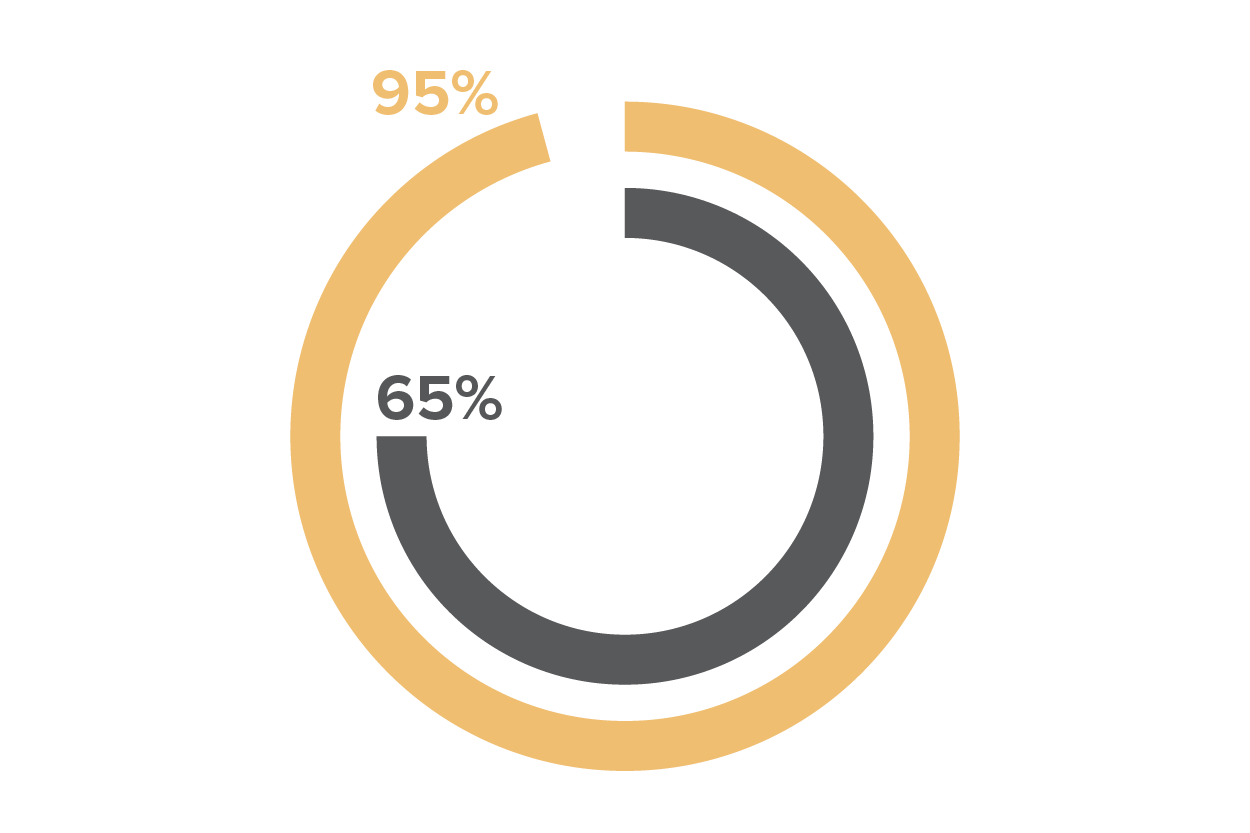 The probability of completing a goal is 65% more likely if you make a commitment to someone to do it with? This shoots up to 95% if you make specific accountability appointments with the person you have committed to…
| | |
| --- | --- |
| Registration Open: | Monday 22 August (14:01 AEST) |
| Registration Closed: | Monday 17 October (14:59 AEDT) |
*You must start an IsaBody Challenge after 25 June, 2022 in order to join an IsaBuddy Team.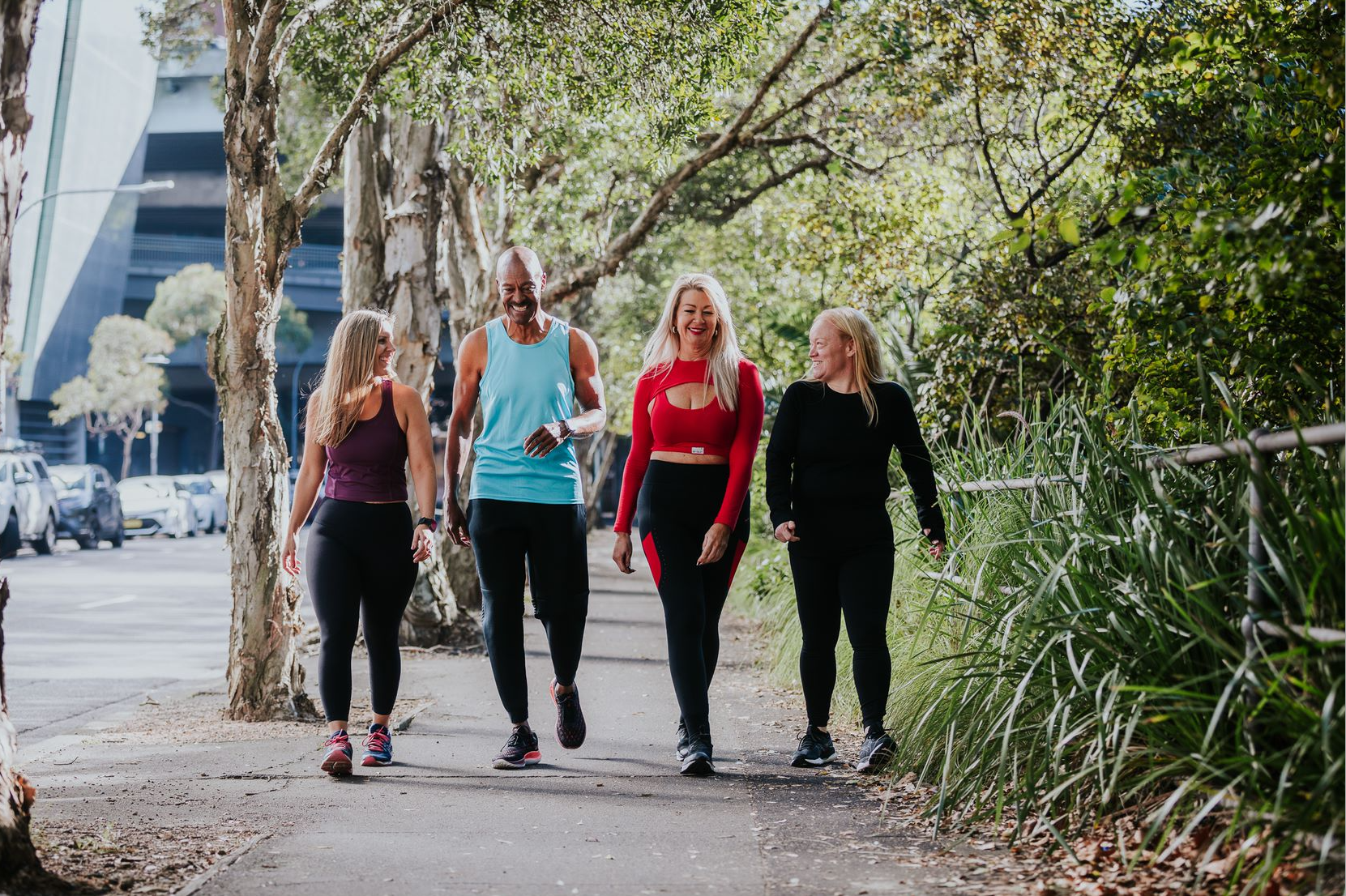 Sounds Great, How Do I Get Started?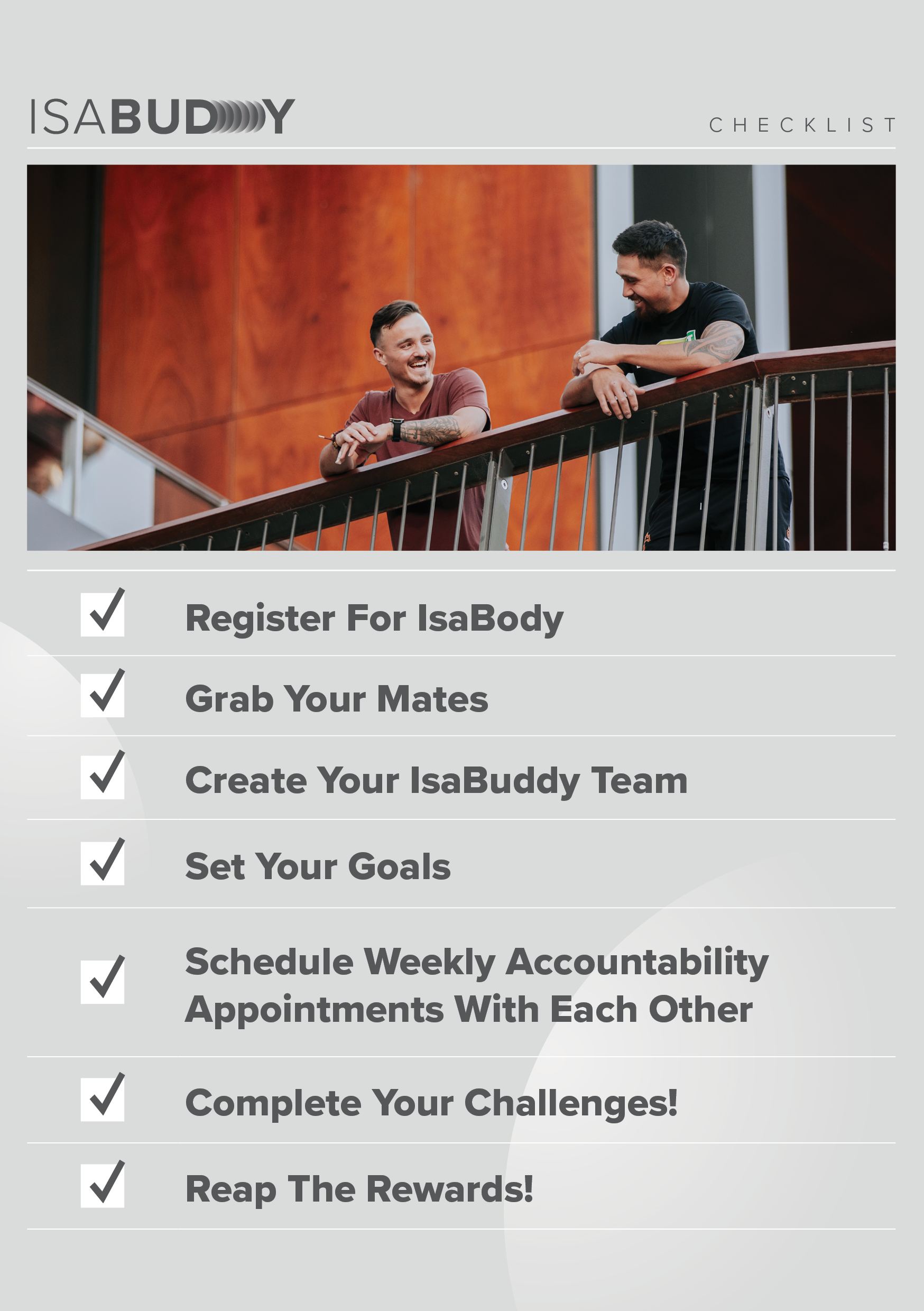 REGISTER FOR ISABODY
Take your before photos, set your goals and register for your personal IsaBody Challenge via your back office.
GRAB YOUR BUDDIES
Gather up to 7 of your buddies to create your IsaBuddy Team.
REGISTER YOUR TEAM
Register your team via the IsaBuddy Promotions page in your back office. The team creator will be selected as the team captain. The team captain has the ability to add additional team members up until the registration close date.
*Individual IsaBody Challenge registrations are not required to have the same start date
*Maximum of 8 buddies per team
What can the teams look like?
To make things easier, it is not a requirement for all of your 'buddies' to register for an IsaBody Challenge on the same day. As long as they are in a Challenge, they can be in a team!
As you can see in the example below, each team member has a different start and end date for their individual challenges.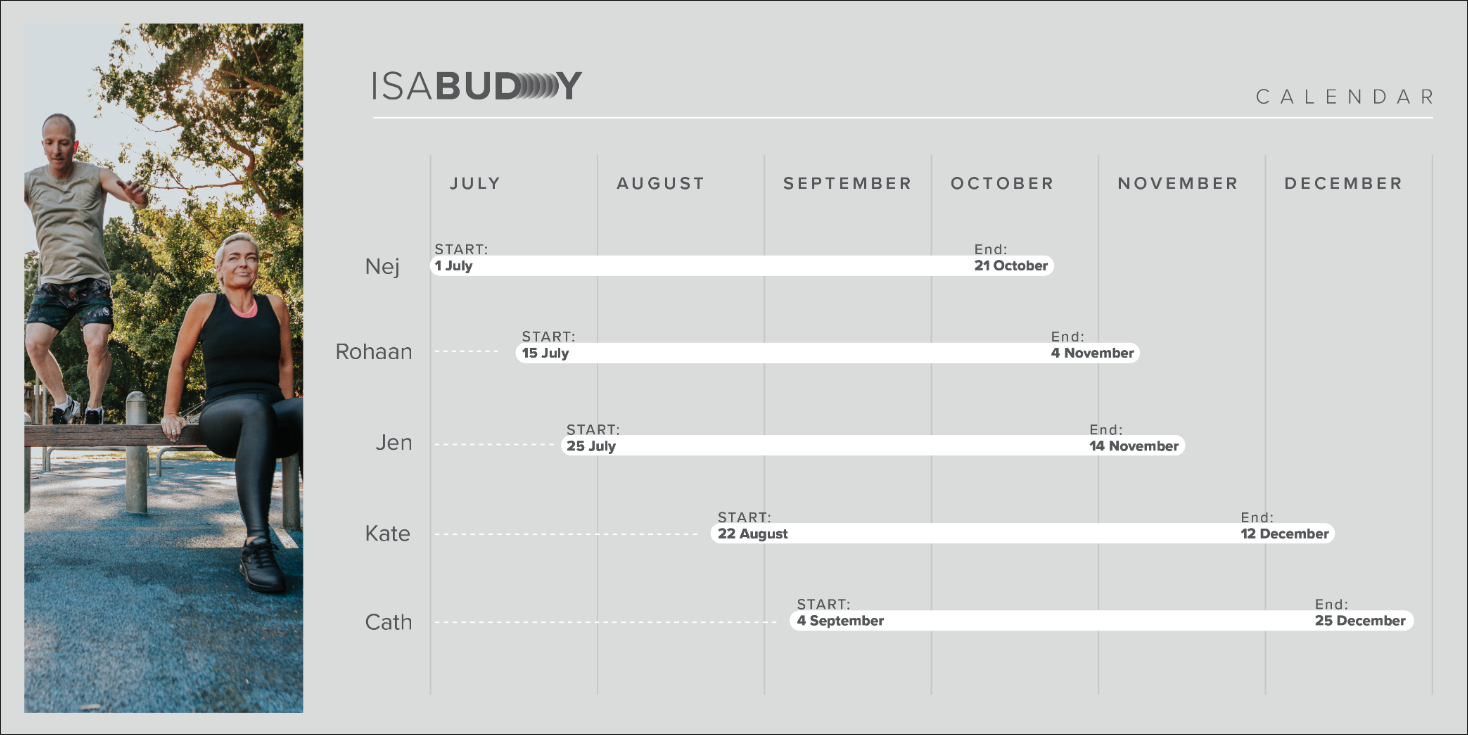 | Number of Challenge 'Buddies' | Tier Level | Prize |
| --- | --- | --- |
| 2 | 1 | $25 Product Coupon + Isagenix Product |
| 4 | 2 | $50 Product Coupon + Keyring + Isagenix Product |
| 6 | 3 | $75 Product Coupon + Resistance Bands + Keyring + Isagenix Product |
| 8 (Maximum) | 4 | $100 Product Coupon + Running Belt + Resistance Bands + Keyring + Isagenix Product |
IsaBody Opportunity Meetings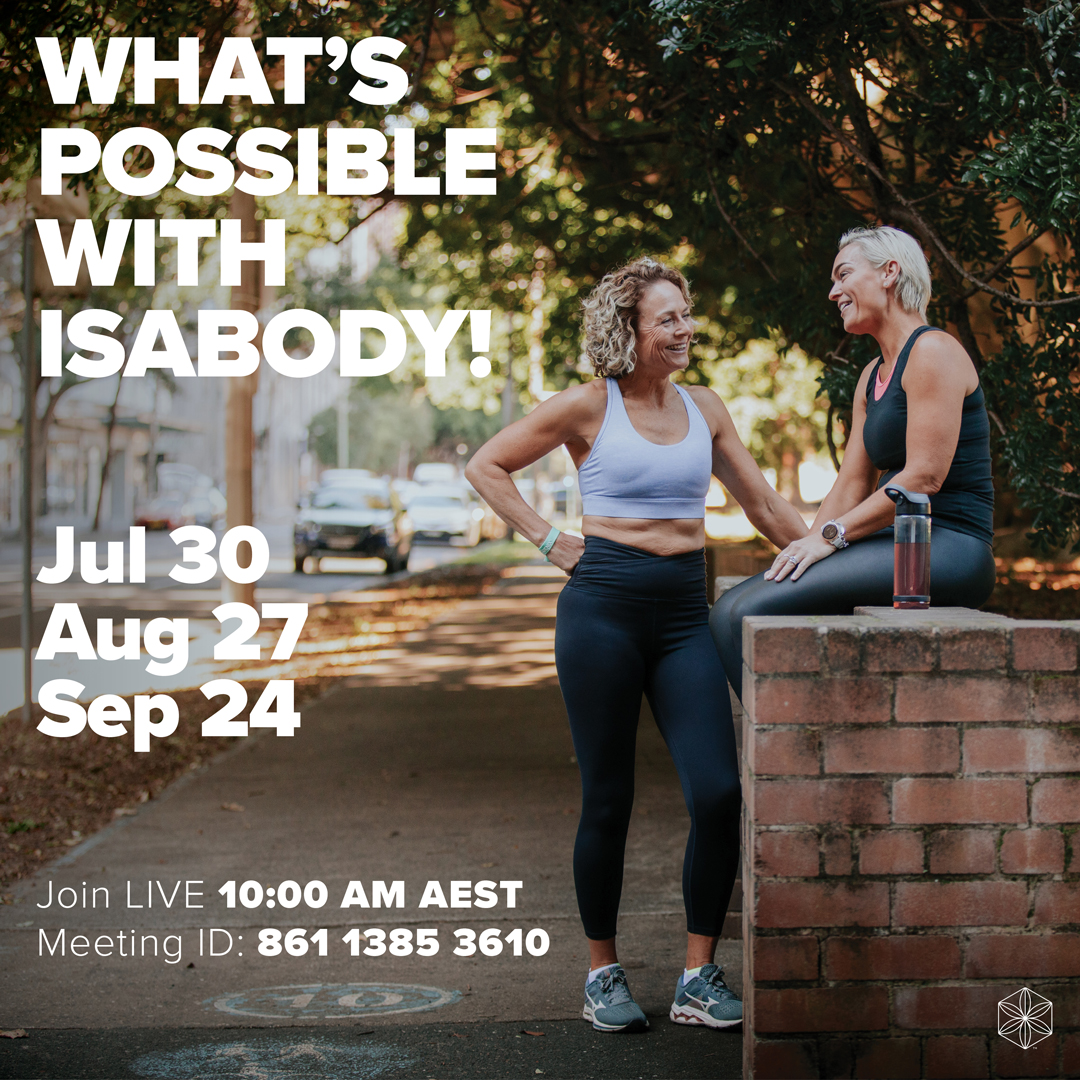 Frequently Asked Questions
TERMS AND CONDITIONS
Open to Australia and New Zealand customers only. All times shown are in AEST. The program registration begins 22 August 2022 (14:01 AEST) and finishes 17 October 2022 (14:59 AEDT). To participate, your Isagenix position must be operated only by you (the legal name) to the exclusion of all other individuals. Participation constitutes your full and unconditional agreement to these terms and conditions and any promotion rules, FAQs or guidelines posted and the decisions of Isagenix, which are final and binding in all matters related to the program. Contest rules are subject to change. Isagenix reserves the right to audit, adjust or deny any volume, compensations, recognition or other incentives awarded during or as a result of this contest to ensure the spirit of the contest is achieved. All members are subject to standard compliance reviews both during and after the close of the contest; prizes may be withdrawn by Isagenix at any time. Outstanding compliance matters will affect eligibility for the final prize. All enrolments and product orders must be in accordance with the Code of Ethics and Policies and Procedures, available at ANZ.IsagenixCompliance.com. Any person who attempts to manipulate the Compensation Plan or the contest or who otherwise attempts to circumvent the rules, forfeits any and all rights to points and to receive any prize and will be disqualified from the contest.
Prize is not transferrable, non-refundable and cannot be redeemed for cash value. The value of non-monetary prizes may be reported as taxable income to the extent required by applicable law.