CONGRATULATIONS!
You're an Isagenix Director!
Did you know an average Director/Crystal Director develops 1 Consultant for every 4.7 enrollments?*
Wow! Six Consultants?! You're doing a GREAT JOB developing leaders and growing your business. Let us help you reach Crystal Executive/Executive with these three easy steps!
STEP 1:
Be duplicable, and teach your leaders to use the systems in place! Start a 90-Day program with your new team using the IsaLife Success Plan.
STEP 2:
Do you know the Leader in Action Formula? Get recognized for your consistent business growth!
STEP 3:
Learn how you can now earn money in the Director Leadership Pool!
Don't forget to check out the rest of the media and tools available to support your success as an Isagenix Director!
*Information provided for reference purposes only. Isagenix Independent Associates earn compensation based on sales volume are not required to enroll or develop any number of Consultants to be eligible to participate in the Isagenix Team Compensation Plan. Based on lifetime statistics for all Isagenix Independent Associates across all markets whose highest recognition rank achieved is Director. Calculated by comparing the total number of enrolled customers that achieved a recognition rank of Consultant or above compared to the total number of enrolled customers over the lifetime of each account. Customers that did not create an account or did not purchase membership with Isagenix are not included in this calculation. Requirements to achieve Director recognition status may vary by country. Information accurate as of February 4, 2019.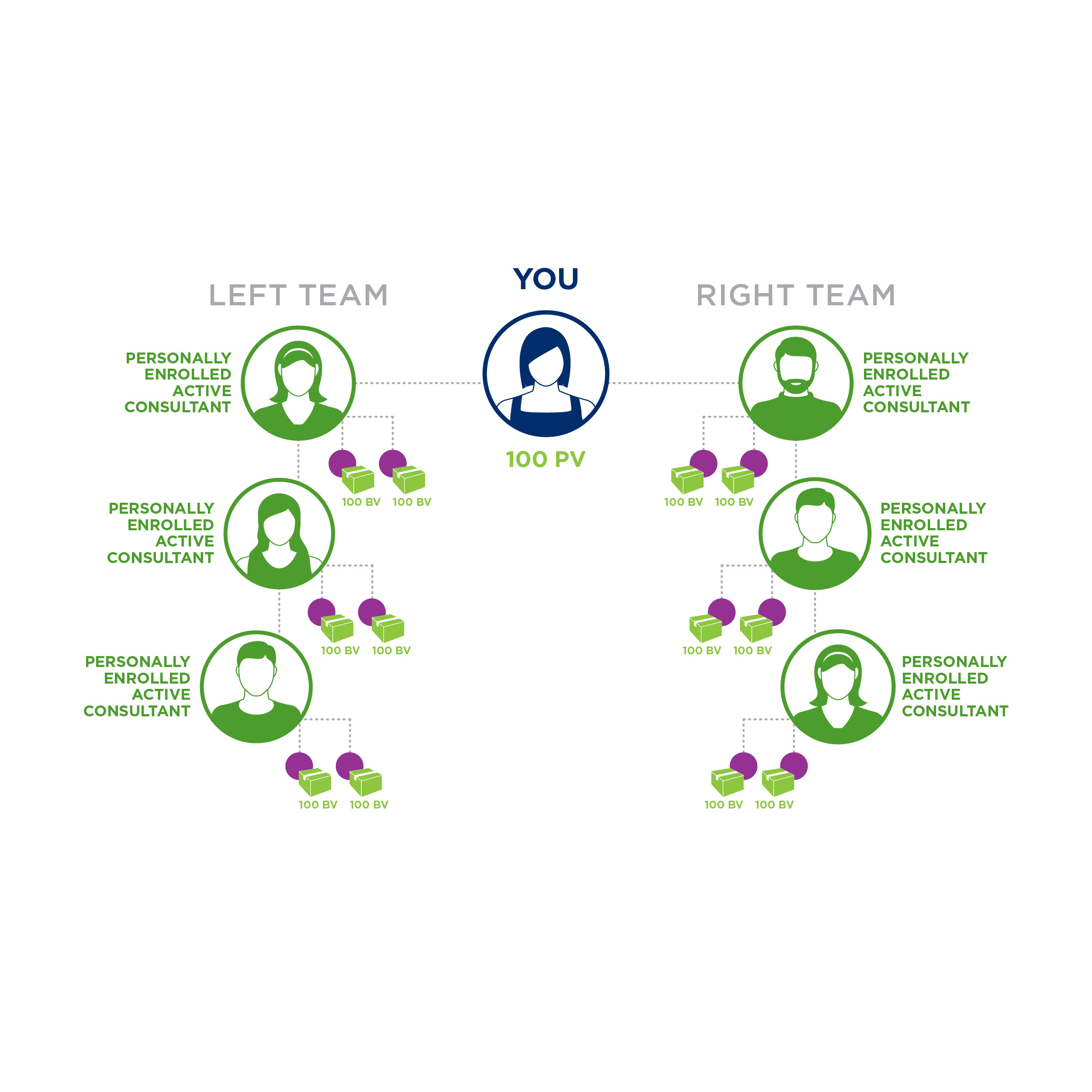 Director Training Media
Director Training Tools
Here's your map to becoming a Crystal Executive. Fill in your new team members' names. To become a Crystal Executive you need to personally help at least 5 people join on each team leg (right and left) then help at least 5 individuals on each leg become Consultants within 180 days of becoming an Associate. If you complete this within 180 days of becoming an Associate, you will achieve Crystal Executive status.