Too early for a holiday bonus? Nah, we don't think so.
Introducing the Summer Sprint Bonus: an all-new bonus promotion where you can earn more money simply for excelling at what you're already doing and racking up points with the Leader in Action formula. The best part? This bonus runs all season long, meaning qualified Isagenix Independent Associates can earn AU/NZ$200, AU/NZ$300, or AU/NZ$600 in extra cash every single month through December.
Cash earned now for a little jingle in your pocket later? We like the sound of that.
DATES TO REMEMBER
Summer Sprint Bonus time frame: 28 September AEST– 28 December AEDT
Payout dates: 16 November 2020, 14 December 2020 and 18 January 2020 (Each month, qualifying Associates have a brand-new chance to earn the bonus!)
Please note, commission month and payouts dates listed are in US EST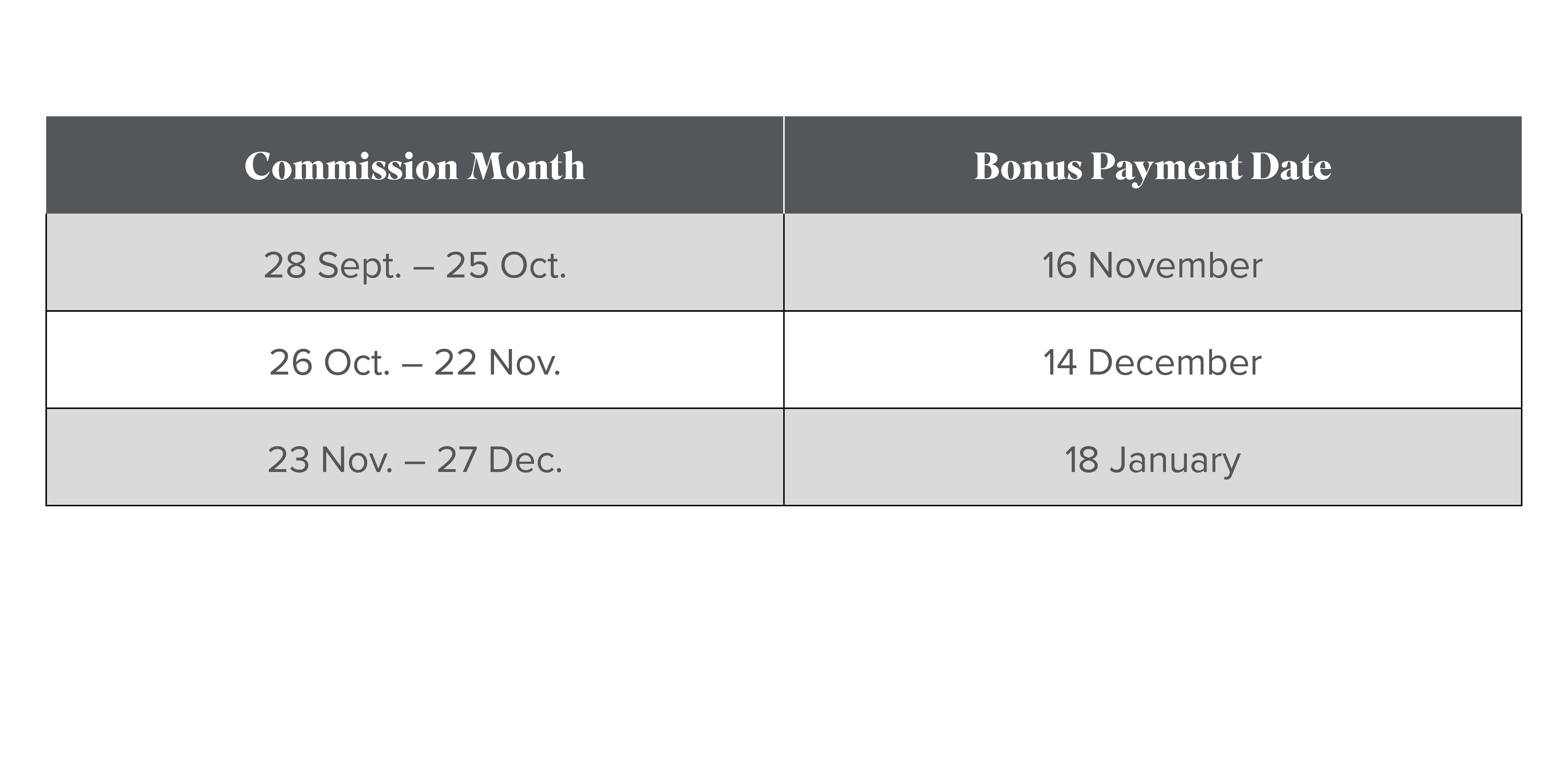 HOW IT WORKS
When you work hard to grow your business, you can earn Leader in Action points for four key business-building activities: 1PET enrolments, 2PET enrolments, Personally Enrolled Rank Advancement Points, and maintaining your Active Rank.*
With this bonus, when you push a little harder to earn even more points, you can qualify to get rewarded with extra cash — what a great way to make the holidays extra special.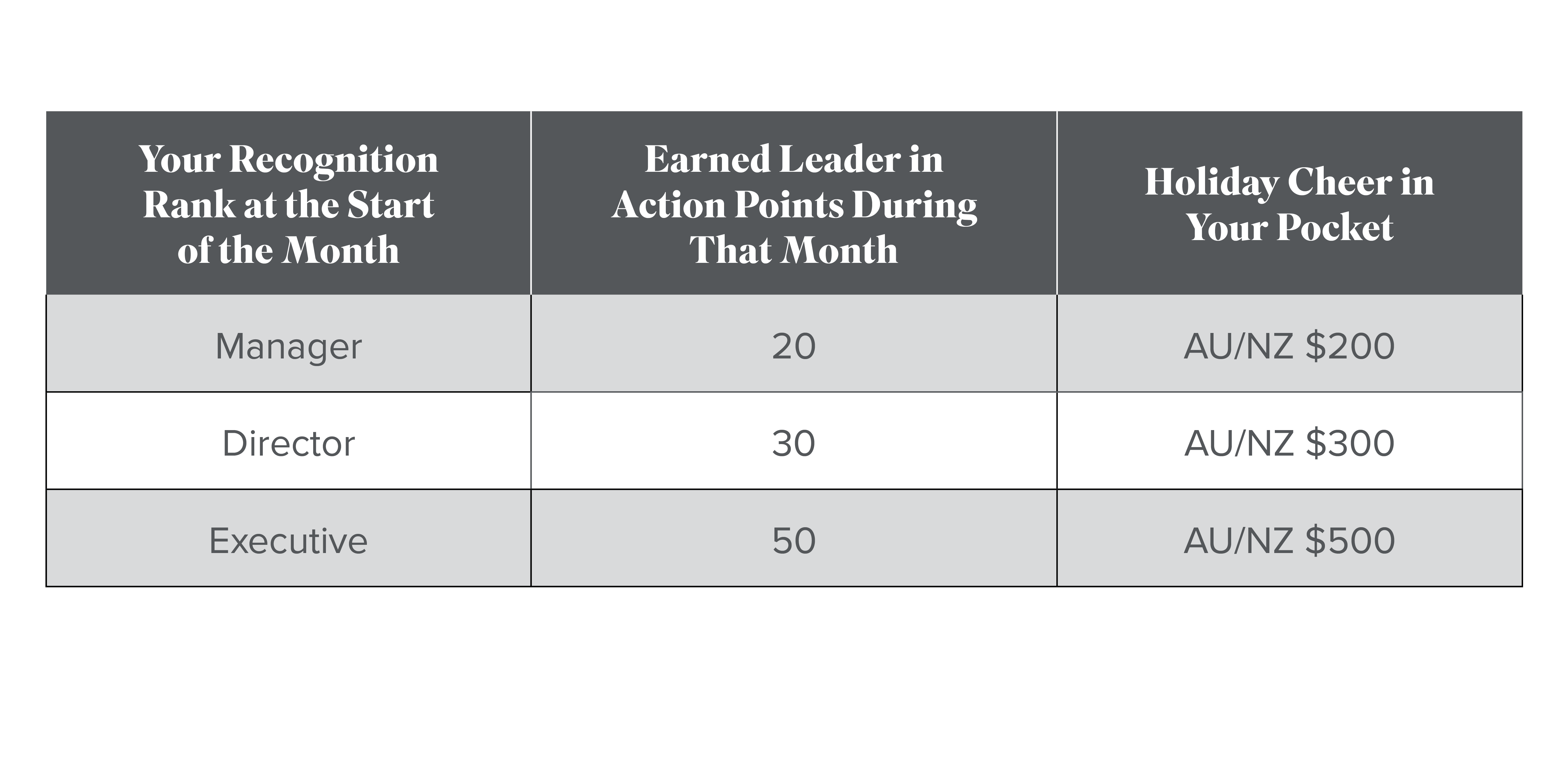 Fancy a little something extra? We've got you!
Qualify in two of the three commission months and you'll receive exclusive online training with Master Trainer David T.S. Wood in January 2021.
How's that for a little extra boost to start off the new year?
OK, now go start earning that extra summer cash!
*You must earn at least one point in all four categories to earn points with the Leader in Action formula. Points earned for 1PET and 2PET enrolments require a new Customer to enrol with an initial order of 100 BV or more. See ANZ.IsagenixBusiness.com/Leader-In-Action to learn more about point values for different activities and for more information about the Leader in Action formula.
This promotion is valid for Isagenix Independent Associates in Australia and New Zealand from 28 September 2020, 2:01pm AEST to 28 December 2020, 4:01pm AEDT. Commission months used for this promotion are based on Isagenix's 4-4-5 calendar, available in your Back Office. Promotion rules are subject to change by Isagenix at any time without prior notice. Isagenix reserves the right to adjust or deny recognition or other awards to prevent or correct any attempts to circumvent the rules or to manipulate the promotion and to ensure the spirit of the promotion is achieved.