REFER A FRIEND
29 September – 28 November 2021
Sharing Isagenix with friends just got easier with our Refer-A-Friend promotion. Invite new friends to start their health journey and they'll receive AU/NZ$10 off their first order of AU/NZ$50 or more!
Log in

to your Back Office and click the 'Refer-A-Friend' image.
'Give $10'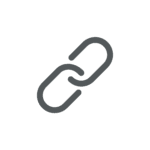 Share your code directly with friends via email or by copying the unique code.
Unlock the Code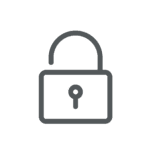 Your friend enters their email address and opens a Preferred Customer account.
Time Your Shop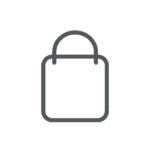 Once your friend has selected their Isagenix goodies, they can apply their code at checkout to receive $10 off their first order of AU/NZ$50 or more.
Preferred Customers
If your friend places a $50 order or more, you'll 'Get $10' too. We'll add a $10 coupon to your account every time a new friend places a qualifying order.
Better still, if your friend's first purchase is a qualifying pack, you'll also receive a one-time Product Reward Coupon to use on your next order. Find out the coupon values here for Australia and here for New Zealand.
Associates
If you've converted your account to Associate you will not receive the $10 coupon however, you can earn a one-time cash bonus between AU$10 and AU$100 or NZ$10 and NZ$120 for each new Customer who purchases a qualifying pack. You'll also receive BV which counts towards your cycles and helps you earn additional bonuses. Please refer to our Compensation Plan for more details.
Note: If you shared a 'Give $10' coupon with a new friend as a Preferred Customer and you then upgrade your account to Associate before your friend places their order, you'll still 'Get $10' once their qualifying order is placed using their code.
Track Your Referrals
You can track the status of your referral link through our handy referral status page which will let you know when your friends are still deciding or have made their first purchase.
New Customer 'Give $10' Coupons
Coupon code can only be used by residents in Australia and New Zealand
New customers must open a Preferred Customer account with Isagenix
Coupon code can only be used on your first order
Order must be minimum of $50 for the discount to apply
BV will be discounted from order total
Discount only applicable to Isagenix products
Shipping fees still apply
To access the $10 discount, new Customers must enter their unique coupon code during the checkout process
Coupon code are one time use only
Each coupon code is unique and can only be shared with one person
Refer-a-friend Coupon cannot be used in conjunction with any other coupons
Product order must be $50 before shipping
Coupons have a 30-day expiry
There are no limits to the amount of coupons that can be given out by Customers or Associates
Preferred Customer 'Get $10' Coupons
Coupon code can only be used by residents in Australia and New Zealand
Coupons will be issued upon successful purchase by the new Customer
Order must be minimum of $50 for the discount to apply
BV will be discounted from order total
Discount only applicable to Isagenix products
Shipping fees still apply
To access the $10 discount, enter your unique coupon code during the checkout process
Coupon codes are one time use only
Refer-a-friend Coupon cannot be used in conjunction with any other coupons
Product order must be $50 before shipping
Coupons expire 31 August 2022