PRODUCT INTRODUCTION BONUSES(PIBS)
Isagenix gives Independent Associates the opportunity to earn money when they personally help a new Customer start on Isagenix products. If you're an Associate, you can earn a one-time Product Introduction Bonus between NZ$10 and NZ$120 for each new Personally Enrolled Customer who joins Isagenix on a qualifying pack or system

Isagenix also gives Preferred Customers the opportunity to earn product coupons when they personally help a new Customer start on Isagenix products. As a Preferred Customer, you can earn a one-time Product Introduction Reward coupon, to the same value as the corresponding PIB, for each new Personally Enrolled Customer who joins Isagenix on a qualifying pack or system.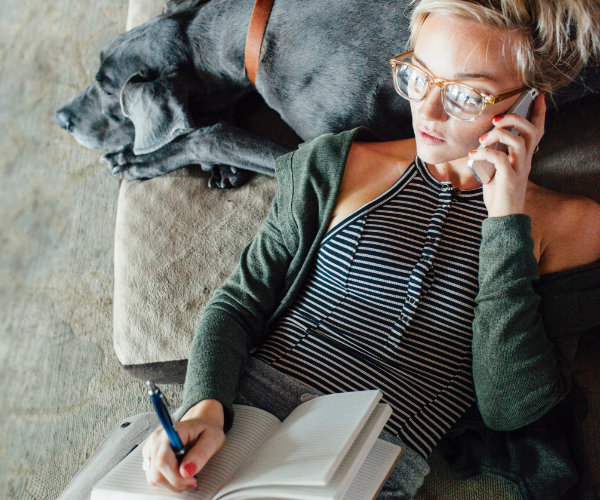 HOW TO DOUBLE YOUR PIB
Qualify To Earn Double PIBs through 25 December 2022
Associates can qualify to earn Double PIBs through our Double PIB promotion if they have two or more new Members join Isagenix with a qualifying pack (you can mix and match qualifying packs) during the same commission week† (Monday 00:01am US EST through Sunday 11:59pm).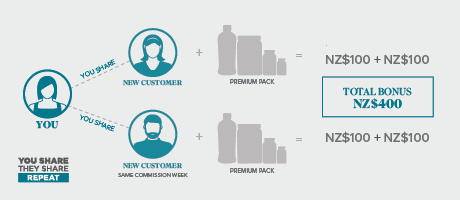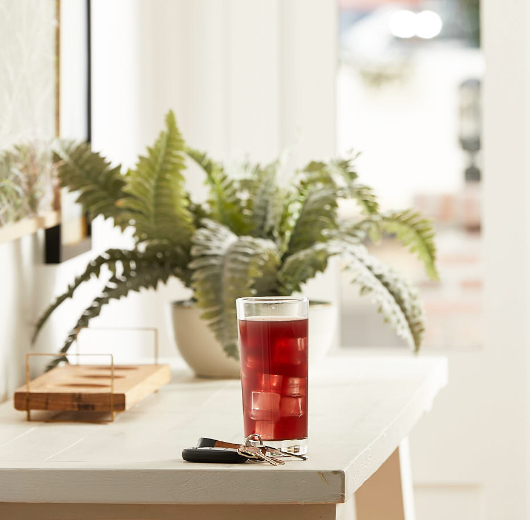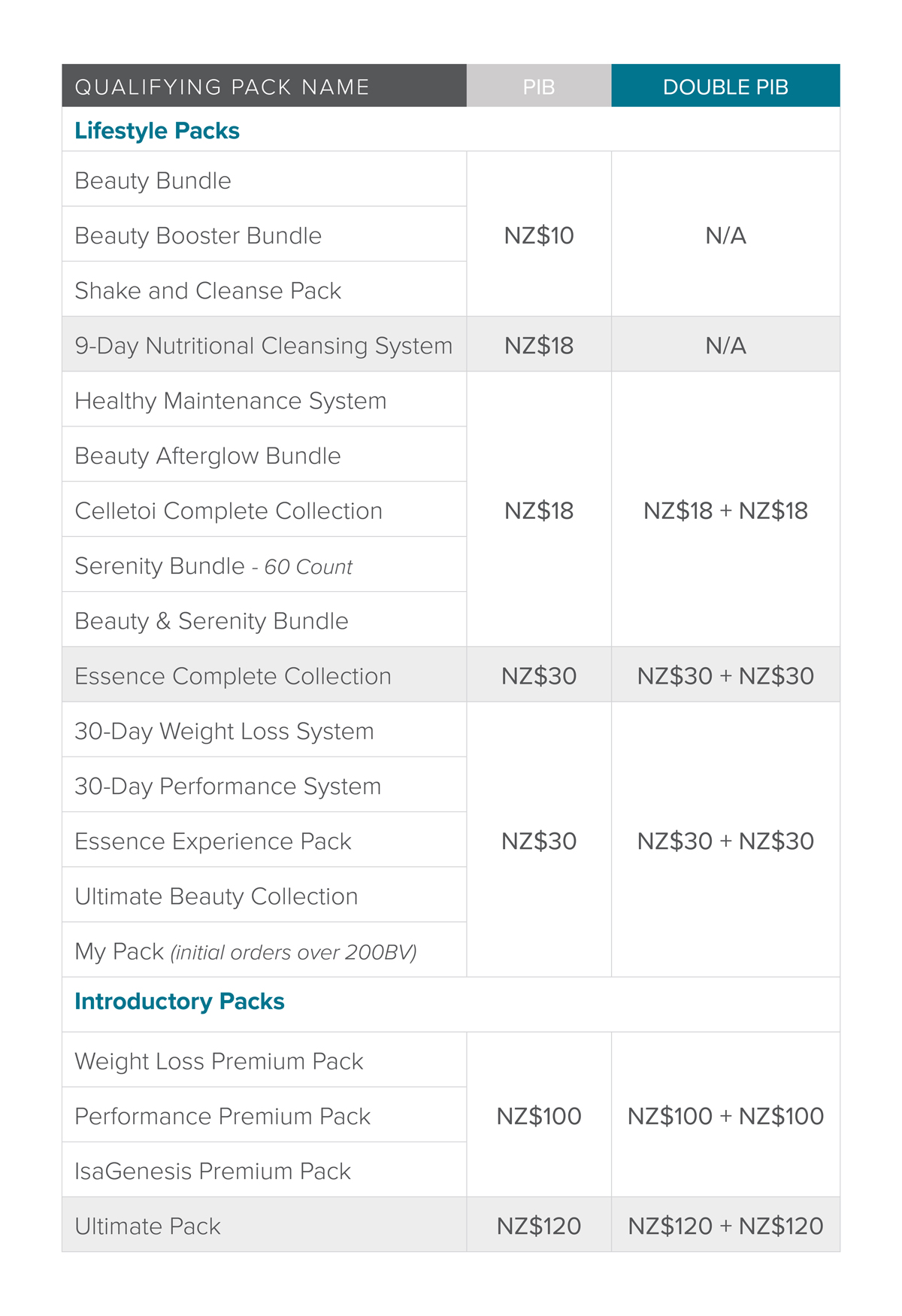 Open to all Associates, regardless of rank. This promotion is available in Australia and New Zealand only. New Customers must order a qualifying pack at the time of joining in the same commission week.
Once the second new Customer in a week purchases a qualifying pack, all new qualifying Customers enrolled thereafter in that same commission week will attract Double PIBs. If a new Customer purchases more than one qualifying pack in the initial order, the double PIB will only apply to the highest value pack.
Promotion rules are subject to change by Isagenix at any time without prior notice. Isagenix reserves the right to adjust or deny recognition or other awards to prevent or correct any attempts to circumvent the rules or to manipulate the promotion and to ensure the spirit of the promotion is achieved.
† A commission week begins at 00:00am Monday US EST (New York Time) and runs through the following Sunday until 11:59pm US EST.
Double PIB amounts will be paid in USD and converted to local currency using the Foreign Exchange Multiplier to ensure the correct PIB amount is received. This value is subject to change every quarter based on published exchange rates and will be valid for the following quarter.